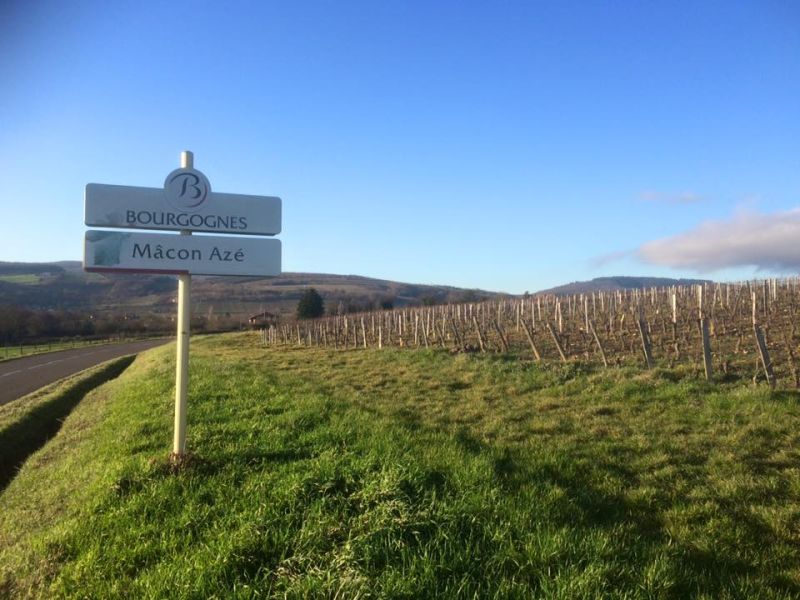 Tourism in south Burgundy... where do we start?
There is so much to see and do in this part of France that we could not possibly list all of it. So, we are aiming to give you a brief overview so you can see a sample of places of interest, history or culture.
Cluny
(www.cluny-tourism.com) - This area is steeped in history and culture - it's a wonderful place to visit all year round with lots of events held in the area. Only situated 15 minutes from Les Portials Bleus, it's a great place to start your holiday of discovery. The Saturdaymarket is highly recommended.
You can even find there Dutch cheese: www.fromagehollandais.fr
La roche de solutré
(www.solutre.com) is a spectacular limestone escarpement, it is the emblem of South Burgundy. In the heart of the Mâconnais vines, this major Prehistoric site dates back 50,000 years. At its foot lies the Crot-du-Charnier deposit which has yielded thousands of horse bones, flints and engraved stones. After a 45min ascention, you will appreciate an exceptional panorama which goes on until the Alps!
Beaune
(www.beaune-burgundy.com) is also about an hours journey from us. Situated in the heart of the wine roads (Route des Vins) and prestigious vineyards, like Pommard, Corton-Charlemagne, La Romanée-Conti whose names make wine lovers' eyes sparkle. Beaune is also a city of art with the master element of the town's heritage: the Hotel-Dieu (Hospices de Beaune) and its multicoloured roofs.
The Beaujolais region
(www.beaujolais.net) is a brief 30 minute journey from Les Portails Bleus. The occupation of France by the Romans contributed towards the advent of vine-growing, including in the Beaujolais region. Well-positioned terroir, the proximity of the navigable Saône and Rhône Rivers and the growth of towns together lead to the Beaujolais region intensifying its vine-growing and wine-making activity in 17th century. All the Beaujolais Cru villages such as Fleurie, Morgan and Juliénas can be found in this region and with lots of opportunities to taste the locally produced wine, this is a wonderful place to find out which one is your favourite.
Lyon
(www.en.lyon-france.com) is found about an hours train ride from us and it situated where the Soâne and Rhône rivers converge. The 5th December 1998 is the date that UNESCO added Lyon's old historical area to its Humanities World Heritage list in the category of urban sites. Set across more than 500 hectares, all of Lyon's 2000 year history is evident. This area remains habitable, lively and vibrant throughout its 2000 year history.
Discover Lyon by foot, tram or open topped tourist bus. Choose lunch or dinner from the many hundreds of restaurants. For centuries, cuisine has been an integral part of Lyon and inseparable from its lifestyle. This is the reason why Lyon is the world's leading gastronomy capital!
And ofcourse you have to visit one of the local winegrowers from which our area is famous for!