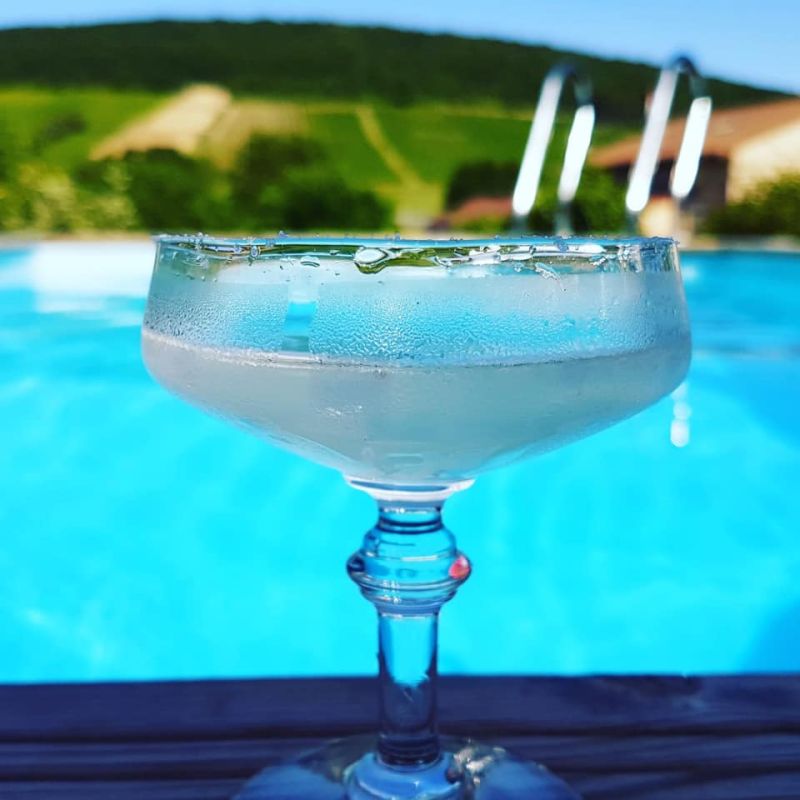 At les Portails Blues we aim to provide you a comfortable and relaxing stay in the Burgundy area. staying here you can unwind and visit  the many sites of interest, miles of vineyards, Chateaux, ancient churches and the beautiful Burgundy countryside.
Evening meals
We understand that at the end of a long day of sightseeing or driving to your holiday destination you may not want to travel out to eat for the evening. Or that you would like to explore the Burgundy cuisine. We offer each day a three course dinner, Burgundy cuisine. (€ 30,00 p.p. / kids age <10 € 15,00). You can enjoy the home cooked meal in our cosy dining room, where you may also have the companionship of other guests. During summer we enjoy our dinners in the courtyard or the garden. 
We also have a beautiful wine cellar with Burgundy wines for sale and to drink during dinner, so if you would like to drink a special wine from Burgundy, our sommelier Wouter will help you to choose the right one!
Breakfast
Our room prices include a full continental breakfast, consisting of:
Pastries i.e. croissants, pain au chocolat, home made or locally produced bread, home made jams, cheese, ham, salami, peanutbutter, Nutella, yoghurt, fresh orange juice, cereal, fresh fruit, choice of tea, coffee, espresso, cappucino and hot chocolate.
Packed lunches or lunches at Les Portails Bleus are available on request.
Swimming pool 
There is also a newly refurbished outside swimming pool in our backyard which offers welcome respite from the hot summer days. 
Grottes d'Azé
Azé village itself is quite unique as it offers an important national site of historical interest in the form of the "Grottes d'Azé". These are prehistorical caves famous throughout the whole of France. The first human bones from thousand and thousand years ago where found in these caves. Also there are well preserved animal remains who lived in these caves. In summer, tours are organized every day to visit the caves. If you want to know more about the history of the caves, then the museum at "la roche du Solutré" is very recommended for a visit. At the "route du soleil" you will find road signs to the "grottes d'Azé. Then you know your are nearly at les Portails Bleus! The caves are right behind our Bed and Breakfast.
So, come and explore this naturally beautiful and ancient part of Burgundy, where life is a more gentle pace!